Philadelphia homes for sale
Home
Jordan Brody & Co.
October is finally here and with the recent cold weather it's really starting to feel like fall.  Over the next couple of weeks, Halloween stores will begin popping up as people get excited about costumes and trick or treating.  In the weeks leading up to Halloween, there are many ways to get into the holiday spirit!  Philadelphia is a historic town with a chilling past.  Experience the haunted history of Philadelphia through tours, haunted houses and famous cemeteries that are guaranteed...Continue Reading!
a brand new look that won't break the bank The holidays are coming! You know what that means...impromptu get togethers, parties & house guests. Maybe your dining room chairs are looking a little tired. I know mine were in need of a make over. I found these chairs at Home Furnishings Consignment in Wayne a few years back. They came from a West Palm Beach estate sale. They are a little Miami Vice, a little Scarface & a little tacky...just the way...Continue Reading!
Working Towards Equality & Honoring Women in Their Many Roles We've come a long way but there is still work to do.  Here are two women who are working on turning stereotypes upside down starting with little girls. Debbie Sterling GoldieBlox Debbie Sterling is a Stanford educated engineer who was frustrated with the number of women represented in the Stanford engineering program.  She started her company Goldieblox to inspire young girls to become engineers through innovative construction toys designed from the female perspective. http://www.youtube.com/watch?v=S-2qu_9UMmM Sheryl...Continue Reading!
Even If We Are Stuck Inside You can make yourself the traditional drink of Mardi Gras in New Orleans; the Sazerac, thought to be the first cocktail.  Ever. http://www.youtube.com/watch?v=Bdx6xMuWQWU Sazerac Recipe Ingredients: 2 teaspoons Herbsaint or Pernod 1 cup bourbon 1/2 teaspoon Peychaud's bitters or angostura bitters 4 teaspoons simple syrup lemon twist Directions: Swirl 1/2 teaspoon Herbsaint or Pernod in each of 4 Martini glasses to coat inside of glasses. Fill cocktail shaker with ice; add bourbon, bitters, simple syrup, and lemon twist. Shake well; strain into glasses. Recipe & Video from the Huffington Post If we aren't stuck inside here's a handy little...Continue Reading!
Annual Tree Lightings, Hot Chocolate & Carolers Kick December Off Right Rittenhouse Square Tree Lighting - December 3rd at Dusk Tomorrow night, at dusk,  join winter revelers in Rittenhouse Square during the annual lighting ceremony for Philly's largest Christmas tree.  The tree stands at over 30 feet tall.  The tree & the park itself will be graced by 5,000 globe lights for the transformation of Rittenhouse Square into a festive winter wonderland.  Spectators can shop along Rittenhouse Row, listen to carolers &...Continue Reading!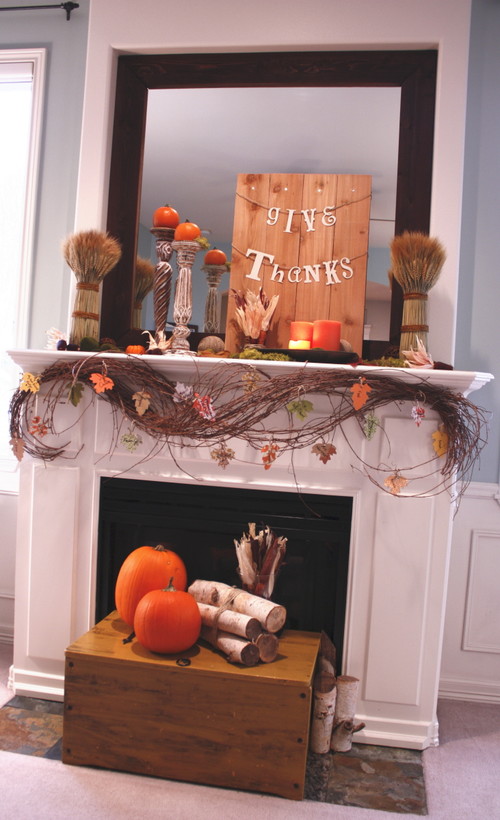 Also, a Fun Turkey Fact By Our Very Own B. Franklin Tomorrow we will eat & drink too much, visit family & give thanks.  We wanted to wish everyone a very Happy (& safe) Thanksgiving.  And, as if we couldn't love the B. Franklin anymore we want to share a small antidote about his love for the noble turkey. A humorous excerpt from a letter that Benjamin Franklin wrote his daughter where he waxes poetic about the turkey vs. the bald eagle...Continue Reading!
So Enjoy It While It's Here Tomorrow, some of us get to celebrate two beloved holidays:  Thanksgiving & Hannukah.  This holiday mash up has spawned revamped classics that will make you do a double-take. 1. The Menurkey Menorah This gem is made right over the bridge in New Jersey.  You can order one here.  It won't make it in time but you never know when you will need a Menurkey. 2. This "American Gothic"/Thanksgivvukah Mash Up Poster by Modern Tribe You can order this along...Continue Reading!
Get Your House Ready in Advance & Save Your Sanity....The Holidays Are Upon Us The holidays are fun but can be very stressful especially if you are hosting or entertaining.  Getting your home ready in advance makes it so much easier & leaves more time for celebrating. Contemporary Staircase by Columbus Photographers Julie Ranee Photography 1. Clean & De Clutter Vaccum, dust, tidy up & get rid of clutter.  If you have nosy friends or family hide whatever you don't want people to see....Continue Reading!
Thanksgiving Would Not Be Complete Without a Turkey as Your Centerpiece So why go frozen when you can go fresh?  Frozen turkeys may be easier because you can just head right to the grocery store & grab one but the perks of fresh far outweigh that minor convenience.  So get your order in A.S.A.P.! Three Reason Why Fresh is Best 1. Defrosting a Turkey is Hard! How long does it need to thaw?  Do you leave it out or in the fridge?  What if...Continue Reading!
"Freedom is nothing but the chance to be better." - Albert Camus Continue Reading!